Westlake Village Chiropractor Teams Up With Golf Ball Massage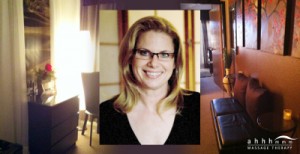 We are excited to announce nationally recognized massage therapist, Heather Karr, has become the official massage therapist of Limitless Health Chiropractic!  Featured in venues such as the LA Times and shows such as The Doctors, Heather's massage therapy has become somewhat famous.
Having personally been treated by Heather, I can testify to her therapeutic skills; her massages are amazing.
In celebration of the new addition to our team,  we are offering a special promotion:
Get a deep tissue or Golf Ball Massage for the price of a Swedish massage. Offer good for this memorial day weekend only!

To make appointment email her at heather@ahhhmmm.com or text at 805-807-9496.
Check her services at www.ahhhmmm.com